Kim C. Hanemann
Senior Vice President, Delivery Projects and Construction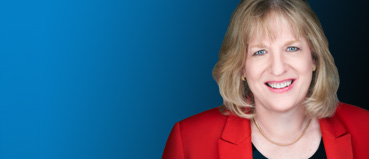 Kim C. Hanemann is Senior Vice President, Delivery Projects and Construction (DP&C), at Public Service Electric and Gas Company (PSE&G). Headquartered in Newark, New Jersey, PSE&G is one of the largest combined electric and gas companies in the United States and is also New Jersey's oldest and largest publicly owned utility. PSE&G is the largest subsidiary of Public Service Enterprise Group Incorporated (PSEG).
At PSE&G, Ms. Hanemann is responsible for ensuring the on time, on scope and on budget execution of the company's large transmission construction projects, which includes overseeing project management, project controls, licensing and permitting, and commissioning. Her organization also includes a mobile construction workforce. During the period 2017 through 2021, the portfolio under Ms. Hanemann's management will command a budget of approximately $6.0 billion.
Ms. Hanemann is also responsible for managing key components of PSE&G's Energy Strong program to increase the resiliency of 29 switching and substations, and to protect gas metering and regulating stations affected by Superstorm Sandy or located in flood zones. She also manages new competitive transmission opportunities for PSE&G and the FEMA hardening projects on facilities operated by PSEG Long Island.
Ms. Hanemann joined PSE&G as an engineer in 1986 and has held numerous leadership positions in both electric and gas field operations and in utility support operations. She was named a director in 2007, promoted to vice president in 2010, and to senior vice president in 2014. Under her leadership, DP&C has grown from a startup team of 40 in 2007 to a still growing team of over 800 today.
Ms. Hanemann is a member of the board of directors of Middlesex Water Company and Children's Specialized Hospital Foundation.
Ms. Hanemann is a graduate of Lehigh University, where she earned a bachelor's in mechanical engineering, and the Rutgers Graduate School of Management, where she earned a Masters of Business Administration.