Automatic Shutoff Devices (Excess Flow Valves)

PSE&G is now offering the installation of Automatic Shutoff Devices, which are also known as Excess Flow Valves.
Automatic shutoff devices (also known as excess flow valves) are mechanical safety devices installed on natural gas service lines that carry the gas from the street to your meter. These devices are designed to dramatically reduce the amount of gas released if a service line is damaged, reducing the possibility of injury and property damage. This damage most commonly occurs from accidents involving digging or construction.
How do automatic shutoff devices work?
Automatic shutoff devices are normally held open by the flow of gas pushing against a spring. If the underground gas pipe between the gas main and your meter is accidentally damaged, the spring mechanism will close the valve and minimize the amount of gas released. When the pipe is repaired and gas service is restored, the valve will automatically reset.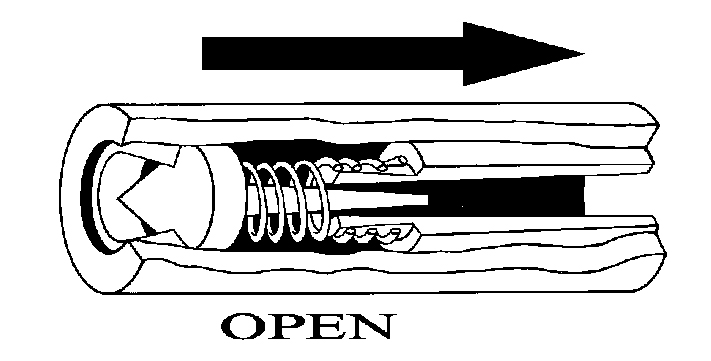 Please note that automatic shutoff devices do not protect against leaks beyond the gas meter, which means they do not protect piping inside of your home. The automatic shutoff device will only provide added protection should your gas service experience a sudden disruption, most commonly due to damage from construction, roadwork or excavation. Be aware that an automatic shutoff device does not shut the flow of gas completely, and a leak can still occur.
Is there a chance that a device is already installed?
If you see a metal tag on your meter set, as shown below, you already have an automatic shutoff device installed. If you don't see the tag, it is still possible that one may be installed. You can find out if your service has an automatic shutoff device or if your gas service is compatible for an installation by emailing ConstructionNorth@pseg.com.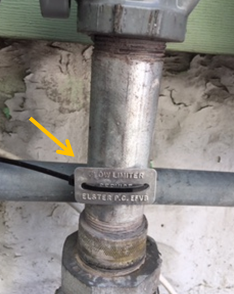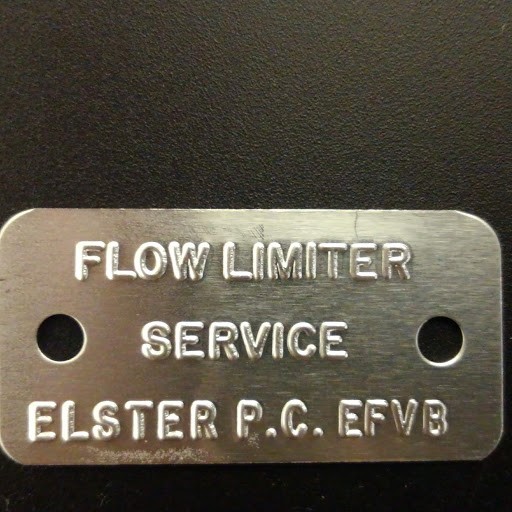 How can I get an automatic shutoff device installed?
If you don't already have one on your gas service, you may request the installation of an automatic shutoff device by submitting a completed load sheet. For residential premises, use this form; for commercial buildings use this form.
If your natural gas facilities and service are compatible, you can make an appointment with PSE&G to have the device installed.
To install the device, PSE&G will need to access your gas service line by digging in the roadway in front of your property or in your lawn near the curb line. After PSE&G applies for and receives required road opening permits, we would dig either in the roadway in front of your property or near the curb in your lawn or sidewalk. That work typically takes 3 to 6 hours to complete, and your gas would be shut off during this time.
How much does it cost?
PSE&G will bill you for each installation, including parts, equipment and labor. For calendar year 2022, the cost is approximately $2,500. Costs are subject to change.
Please note that these devices must be sized to operate properly under load conditions. This means that any significant load changes that require a larger meter or gas service (such as installing an emergency generator or pool heater) may require the replacement of the automatic shutoff device and incur an additional cost.
How can I get more information?
You may contact PSE&G's Construction Inquiry Department at ConstructionNorth@pseg.com with the subject line "EFV Inquiry" and include your service address and contact information. You may also call 1-800-722-0256.
View Frequently Asked Questions/Answers
Dig Safely
To prevent damage to underground utility lines and to avoid potential hazards, always call 811 at least 3 and no more than 10 business days prior to starting any digging project. Safety is our top priority. PSE&G will locate and mark underground lines free of char