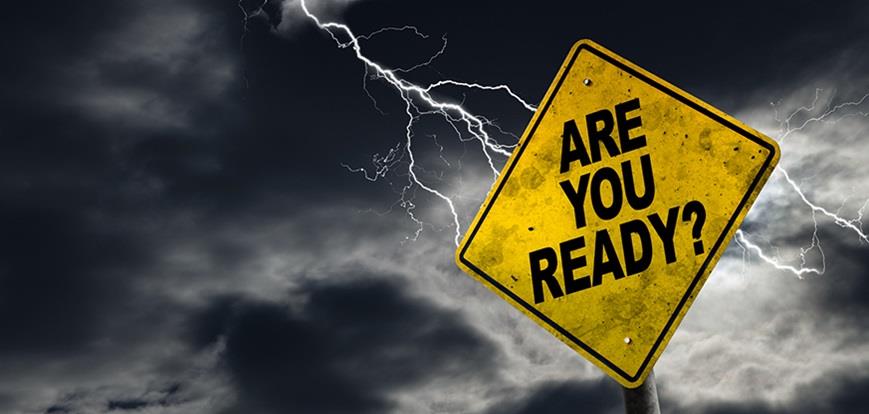 Preparing for a Weather Event
Stay connected. Be prepared. When severe weather is predicted, PSE&G recommends planning ahead in case the power goes out.
Protect Your Family and Your Home
Create an Emergency Kit
Get a battery-powered radio, alarm clock, flashlights and extra batteries.
Stock up on bottled water and nonperishable food.
Charge your power backups, cell phones and other electronic devices.
Include a hand-operated can opener.
Build a first aid kit (Visit the American Red Cross for ideas on what to include in a basic kit.)
In the winter, keep a pile of blankets handy. If your home has a fireplace, clean the chimney of debris and stock some firewood.
Plan where and how you would evacuate.
Prepare for Power Outages
Charge your phones, tablets, power backups and other mobile devices.
If you have a landline, ensure you have a corded phone. Cordless phones don't work when the power is out.
If your mobile phone service provides a "hotspot" for areas without internet access, learn how to use it
Know how to open your garage door without electricity.
Know how to reset your home's security system when power returns.
Prepare for Wind or Flooding
Secure outside objects like garbage cans and patio furniture.
Turn off power to natural gas appliances, and shut off natural gas supply valves.
If you must evacuate, shut off the gas valve at the meter before you leave.
Cap the open end of appliances to prevent floodwaters from entering the gas piping system
Prepare Your Business
Weather emergencies don't always give us a heads up. Plan ahead for emergencies to reduce stress when bad weather strikes.
For Your Business and Employees
Develop a communications plan before severe weather hits:
Update all employee contact information.
Locate and post evacuation routes closest to your business.
Create a communications tree to stay in touch with your employees before, during, and after a serious storm.
Develop a phone, text, or email chain to check in with employees after an evacuation.
Designate someone to contact employees' family and friends in case you can't contact your employees directly.
Establish pre-arranged meeting points if cell/phone communication is cut off.
Protect Your Assets
To minimize damage:
Check for and repair loose roofing and siding.
Trim dead or broken branches from trees and shrubbery near your building.
Move equipment away from windows.
Unplug electronics to protect from destructive power surges.
Create or update your disaster supplies kit; consider purchasing a battery-powered radio or National Weather Service weather alert radio.
Evaluate the practicality of installing a standby emergency generator. If you have one already, test it and stock up on fuel.
Preparing for the Worst
To help your business resume normal operations, create a business continuity plan to minimize disruption. You may also want to:
Review insurance policies and consider adding business interruption insurance or flood insurance.
Take photos or video of property and equipment.
Back up important data to the cloud or external drives; store important papers in a fireproof safe within your building.
Prepare a list of disaster recovery services vendors relevant to your needs.
Only return to your business after it's safe to resume travel.
Minimizing Damage From Severe Weather
PSE&G prepares for strong storms long before they are predicted.
PSE&G: Storm Ready
Since we often know about severe weather in advance, we've developed a solid plan to prepare for damaging storms and respond to widespread power outages.
Before a predicted storm arrives, we:
Activate more personnel to handle increased demand on our resources.
Add contractors, including tree crews to supplement our workforce.
Increase our supplies including poles, transformers, and pole-top equipment.
Verify that our fleet of trucks is fueled and ready to go.
Test back-up generators at utility locations.
Identify locations, like substations, prone to flooding and use sandbags to redirect storm water and debris.
Update county Offices of Emergency Management (OEMs) on outages and restoration efforts.
Coordinate with critical customers, including hospitals and airports.
Communicate frequently with customers with status updates.
If the

Regional Operations and Intelligence Center (ROIC)

is activated by the NJ State Police/Office of Emergency Management, we will partner with other utilities and state agencies to

coordinate preparation, response, and recovery from various disaster situations.