Gregory C. Dunlap
Vice President, Customer Operations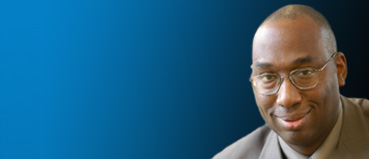 Gregory C. Dunlap was named PSE&G vice president – customer operations in July 2014. He is responsible for all customer-facing operations, including customer satisfaction, customer contact, billing, metering and collections.
Since joining PSE&G in 1985, Mr. Dunlap has served in a variety of customer-focused positions, including gas distribution, appliance service, utility sales and marketing, government affairs and, since 2007, director of customer service and large customer support. He has led PSE&G's efforts to improve customer perception and satisfaction.
Mr. Dunlap serves as a member of the CS Week Executive Summit Advisory Panel, and was a former member of the CS Week Key Account Forum Steering Committee.
Mr. Dunlap is a long-time volunteer in his community and has served on numerous boards, including the Bergen County Chapter of the NAACP, YMCA of Greater Bergen County, Thirteen/WLIW Community Advisory Board, and the Bergen Community College Advisory Board. Currently, Mr. Dunlap is a member of the Bergen County Economic Development Board of Directors.
Mr. Dunlap holds a bachelor's degree in engineering from Rutgers University, an MBA from Fairleigh Dickinson University, and a Master of Divinity degree from the New Brunswick Theological Seminary. Mr. Dunlap also is a Certified Energy Manager and ordained Minister in the Reformed Church in America.