Senior Vice President – Electric Transmission & Distribution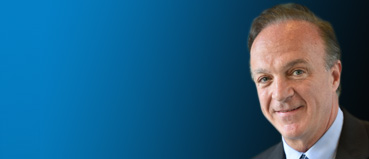 John R. Latka was named senior vice president – Electric Transmission & Distribution in January 2022. Mr. Latka is responsible for the construction, operation and maintenance of our electric transmission and distribution system, including safety and emergency preparedness initiatives. He is also responsible for the electric system resiliency upgrades included in PSE&G's Energy Strong program.

After retiring in September 2018, Mr. Latka continued to serve PSEG as a consultant. Under his leadership, PSE&G has been named the most reliable utility in the nation five times, and the most reliable in the Mid-Atlantic region 17 times, with 2021 marking the 20th year in a row.

Prior to his current role, Mr. Latka was senior vice president – Electric & Gas Operations and also served as vice president-Electric Operations. Since joining PSE&G in 1982, Mr. Latka has held a variety of management positions in the utility.

Mr. Latka is a graduate of Tennessee Technological University. He is currently a board member for the Commerce and Industry Association of New Jersey. He is a member of the Board of Trustees of the Partnership for a Drug-Free New Jersey and a member of its National Response Executive Committee. In 2014, he was appointed to the New Jersey Infrastructure Advisory Committee as co-chair of the energy sector.