PSE&G Earns 2023 ENERGY STAR® Partner of the Year Award for Energy Efficiency Program Delivery
Utility recognized for its commitment and leadership in energy efficiency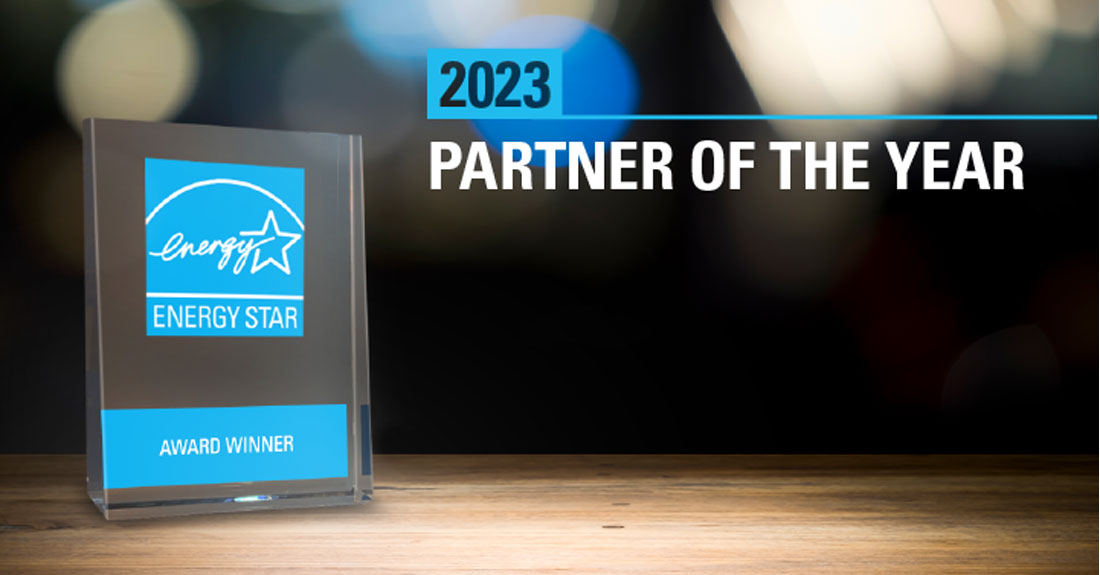 (NEWARK, N.J. – March 29, 2023) — For the second consecutive year, Public Service Electric and Gas Company (PSE&G), New Jersey's largest utility with 2.3 million electric customers and 1.9 million gas customers, has received the ENERGY STAR Partner of the Year Award in the Energy Efficiency Program Delivery category from the U.S. Environmental Protection Agency (EPA) and the U.S. Department of Energy.

PSE&G was honored for demonstrating exemplary commitment and dedication to leadership in energy efficiency and to the ENERGY STAR program. The ENERGY STAR Partner of the Year Award in Energy Efficiency Program Delivery is bestowed on organizations for sponsoring energy efficiency programs that improve the efficiency of products, homes, and buildings within their community or territory. The award was announced earlier today.

"PSE&G is proud to continue its partnership with ENERGY STAR as we work to bring energy efficiency to every one of our customers," said Karen Reif, vice president of Renewables and Energy Solutions at PSE&G. "We are honored to once again be recognized for our commitment to a clean energy future."

PSE&G offers residential customers several ways to purchase energy-efficient equipment at discounted prices, as part of PSE&G's comprehensive residential energy efficiency portfolio. PSE&G offers instant discounts on select ENERGY STAR LED bulbs and fixtures at the point of sale, either in-store at participating retailers or online through the PSE&G Marketplace. PSE&G also promotes ENERGY STAR certified appliances, HVAC equipment, smart thermostats, and water heating equipment.
In addition, PSE&G offers the Home Performance with ENERGY STAR Program, which can help customers improve the energy efficiency of their homes and reduce energy bills. As part of the process, participants receive a comprehensive home energy assessment performed by a certified energy expert. Depending on the assessment results, customers can qualify for up to $5,000* in rebates to make energy-saving home improvements, as well as be eligible for up to $25,000 in interest-free on-bill repayment to help pay for the upgrades.
"As we accelerate historic efforts to address climate change, public-private partnerships will be essential to realizing the scale of our ambition," said EPA Administrator Michael S. Regan. "I applaud this year's ENERGY STAR award winners for working with EPA to deliver a clean energy future that saves American consumers and businesses money and creates jobs."

To learn more about PSE&G's energy efficiency programs, visit homeenergy.pseg.com.

*Up to $5,000 in rebates and energy savings depends on make and model of equipment selected and installed. Any savings are estimated and results may vary. PSE&G does not guarantee the amount of energy or money you may save by implementing the recommended changes.
###


About PSE&G
Public Service Electric & Gas Co. is New Jersey's oldest and largest gas and electric delivery public utility as well as one of the nation's largest utilities. PSE&G is the 2022 Edison Award recipient from the Edison Electric Institute. PSE&G has won the ReliabilityOne® Award for superior electric system reliability in the Mid-Atlantic region for 21 consecutive years. PSE&G received the 2022 ENERGY STAR® "Partner of the Year" award in the Energy Efficiency Program Delivery category, and is a 2021 Customer Champion and Most Trusted Brand as named by Escalent. PSE&G is a subsidiary of Public Service Enterprise Group Inc., (PSEG) (NYSE:PEG), a predominantly regulated infrastructure company focused on a clean energy future and has been named to the Dow Jones Sustainability Index for North America for 15 consecutive years (www.pseg.com).

About ENERGY STAR
ENERGY STAR® is the government-backed symbol for energy efficiency, providing simple, credible, and unbiased information that consumers and businesses rely on to make well-informed decisions. Thousands of industrial, commercial, utility, state, and local organizations rely on their partnership with the U.S. Environmental Protection Agency (EPA) to deliver cost-saving energy efficiency solutions. Since 1992, ENERGY STAR and its partners helped American families and businesses avoid more than $500 billion in energy costs and achieve more than 4 billion metric tons of greenhouse gas reductions. More background information about ENERGY STAR's impacts can be found at www.energystar.gov/impacts.