PSEG Foundation to Grant $1 Million to Local Organizations
2023 Neighborhood Partners Program process opens June 1, with June 30 deadline
2022 program delivered $1 million to more than 200 nonprofits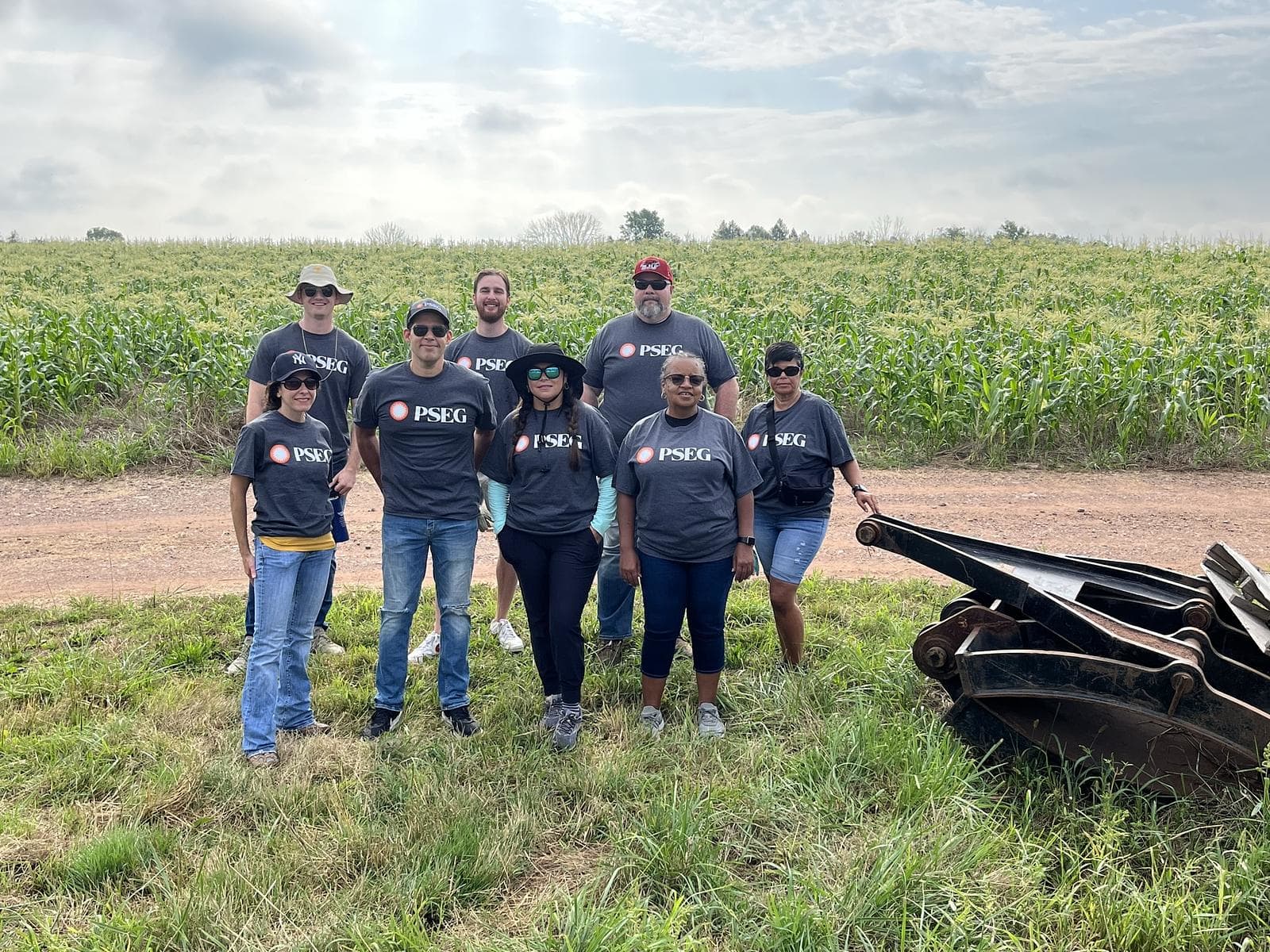 (NEWARK, N.J. – May 11, 2023) The PSEG Foundation announced today the 2023 request for proposals for the annual Neighborhood Partners Program, with grants available ranging from $500 to $15,000. Eligible 501(c)(3) organizations in New Jersey and Long Island, New York are encouraged to apply. Applications will be evaluated and grants awarded based on demonstrated program effectiveness, depth, breadth and overall alignment with the PSEG Foundation strategic pillars, which are environmental sustainability, social justice and equity and economic empowerment.
"We're pleased to make $1 million in grant funding available through our very popular Neighborhood Partners Program, where we see local heroes making a difference in the lives of others throughout PSEG's service territories," said Calvin Ledford Jr., PSEG Foundation president. "We seek to partner with people who have a track record of success and who present viable plans for addressing today's largest challenges including those of sustainability, equity, social justice and economic empowerment."
Last year the PSEG Foundation awarded more than 300 Neighborhood Partners Program grants. For example, America's Grow-a-Row received funding for its fresh produce initiative. This program provides nutritious produce to regional hunger relief agencies and at local free farmers markets in communities that lack reliable access to affordable fresh produce. In Long Island, Habitat for Humanity used its grant for the Reuse, Reduce, Repurpose Program to help divert more than 3 million pounds of waste from local landfills that were repurposed and sold at a fraction of the cost to benefit its clients, families and the local community.
"PSEG is the perfect example of corporate social responsibility in action. Their commitment to feeding those faced with hunger and food insecurity runs deep throughout their organization. From the countless hours PSEG employees have invested by volunteering in the fields, to helping underwrite a portion of our farming expenses," said Chip Paillex, president and founder, America's Grow-a-Row. "We could not be more grateful for PSEG and the PSEG Foundation's support that allowed us to positively impact approximately 100,000 people in need last year."
"In nearly 10 years since the inception of the program, the PSEG Foundation has made great strides with affecting change in the communities it serves," said Maria Spina, manager, PSEG Foundation. "Through the Neighborhood Partners Program, the PSEG Foundation aims to partner with organizations that are transformative, leading change on issues impacting our communities and working toward collaborative solutions."
To apply by the June 30, 2023 deadline, please visit our
application website that opens June 1, 2023
. Award announcements are scheduled for mid-September 2023. For more information about the program, visit
https://pseg.com/neighborhoodpartnersprogram
. For questions about the program, please contact
CorporateCitizenship@pseg.com
.
###
About the PSEG Foundation
The PSEG Foundation (501(c)(3)), the philanthropic arm of Public Service Enterprise Group (PSEG) (NYSE:PEG), prioritizes investments in promoting environmental sustainability, social justice, and equity and economic empowerment.
About PSEG
Public Service Enterprise Group (PSEG) (NYSE: PEG) is a predominantly regulated infrastructure company focused on a clean energy future. Guided by its Powering Progress vision, PSEG aims to power a future where people use less energy, and it's cleaner, safer and delivered more reliably than ever. PSEG's commitment to ESG and sustainability is demonstrated in our net-zero 2030 climate vision and participation in the U.N. Race to Zero, as well as our inclusion on the Dow Jones Sustainability North America Index and the list of America's most JUST Companies. PSEG's businesses include Public Service Electric and Gas Co. (PSE&G), PSEG Power and PSEG Long Island. (https://corporate.pseg.com).