PSE&G Named Most Trusted Combined Gas & Electric Utility in the East
Trust in Utilities Reaches All-Time High During COVID-19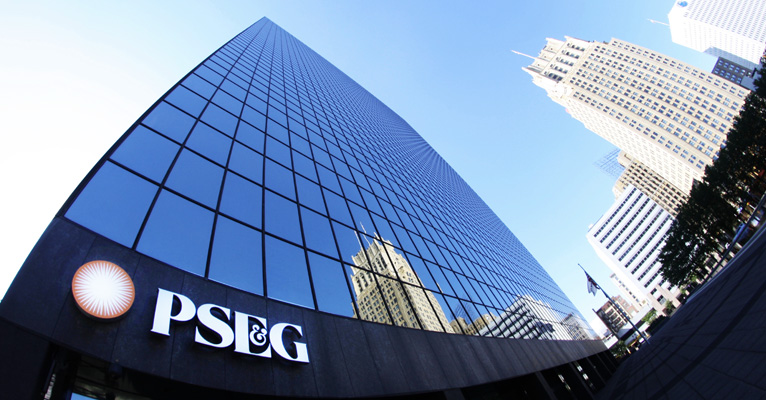 (NEWARK, N.J. – June 24, 2020) Customer trust in utilities has hit a historic high following the industry's effective response to the COVID-19 pandemic. This year, the Cogent Syndicated Brand Trust Index posts record high scores among the 140 utilities surveyed. Public Service Electric and Gas (New Jersey's largest utility) ranked first among the combined gas and electric utilities surveyed in the East Region Utilities Brand Trust Performance, ahead of eight other utilities in the category.

"Building trust with customers is something that develops over time with reliable utility service, clear and transparent communications and positive customer experiences," said Dan Eichhorn, chief customer officer for PSE&G. "Our performance during a crisis certainly pressure tests the amount of trust we have with our customers. Throughout the COVID-19 pandemic, our teams have strengthened that trust by doing an exceptional job serving our customers: keeping our customers informed about operational changes, while protecting the health and safety of our employees, customers and communities."

Forty-four utilities, including PSE&G, were named as a 2020 Most Trusted Brand, having scored the highest on the Brand Trust Index, grouped by geographic area. These and other findings are from the 2020 Cogent Syndicated Utility Trusted Brand & Customer Engagement™: Residential study from Escalent, a top human behavior and analytics firm. The survey was conducted among 70,438 residential electric, natural gas and combination utility customers of the 140 largest US utility companies (based on residential customer counts).

Being named the most trusted utility brand in the East region is an honor and a testament to PSE&G's dedication to creating a customer centered culture as well as investing in economic and workforce development, local and civic organizations and the environment with the aim to build thriving and sustainable communities. Recently, PSEG and the PSEG Foundation have empowered customers and communities by:
The Brand Trust Index is a composite score of utility performance on customer focus, community support, communications effectiveness, reliable quality, environmental dedication and reputation. Although customer trust in utilities had been increasing before the pandemic, the industry's effective response to COVID-19 accelerated this trend. Customers rate the industry a very high 7.20 (on a 10-point scale) when asked how responsibly their utility responded to the COVID-19 crisis. The more responsive a utility was to COVID-19, the more trust customers place in them. And half of utility customers "strongly agree" their utility responded well to the pandemic.
"Our research shows that PSE&G is an industry leader on winning customer trust as they are rated the most customer-focused and reliable utilities among their peers in the East region. And the community support they showed during the COVID-19 pandemic was a great time for them to prove that once again," said Chris Oberle, senior vice president, Escalent.

PSE&G would like to congratulate all of the 2020 Most Trusted Utility Brands that have supported their customers through an unprecedented crisis and have built goodwill and leadership in their communities.


# # #
PSE&G
Public Service Electric and Gas Co. (PSE&G) is New Jersey's oldest and largest gas and electric delivery public utility, serving three-quarters of the state's population. PSE&G is the winner of the ReliabilityOne Award for superior electric system reliability in the Mid-Atlantic region. In 2020, PSE&G was named the most trusted combined gas & electric utility in the East Region, by the Cogent Syndicated Brand Trust Index. PSE&G is a subsidiary of Public Service Enterprise Group Inc. (PSEG) (NYSE:PEG), a diversified energy company. PSEG has been named to the Dow Jones Sustainability Index for North America for 12 consecutive years (www.pseg.com).