PSEG Named One of America's Most JUST Companies by JUST Capital and Media Partner CNBC
JUST Capital Ranks PSEG 4th Among Nation's Utilities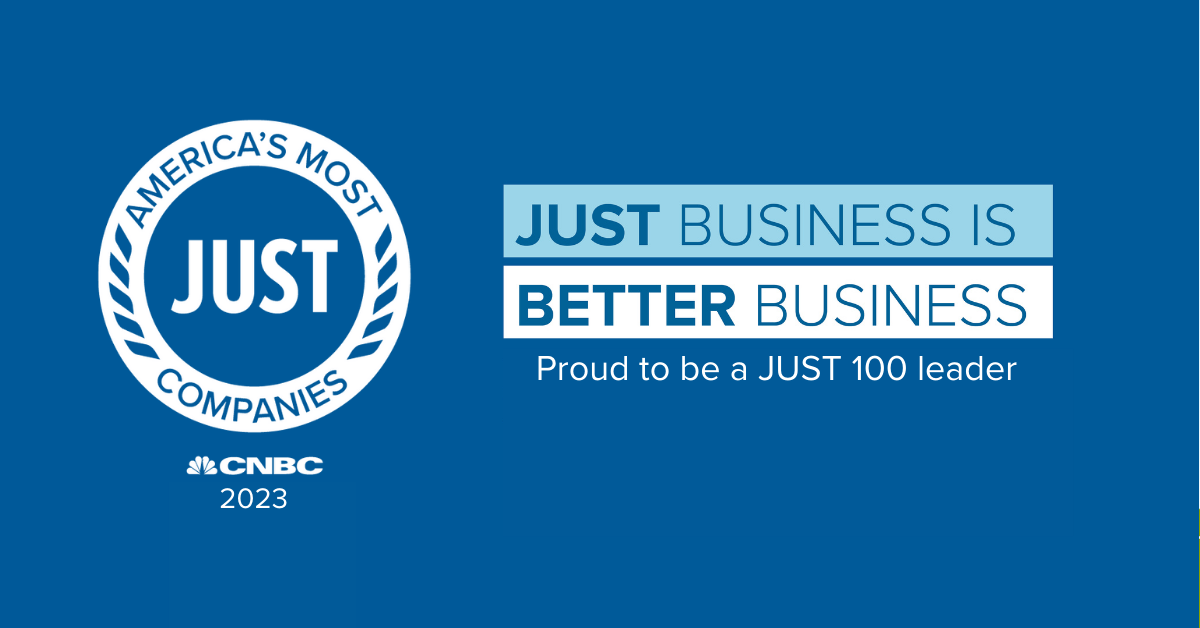 (NEWARK, N.J. – Jan. 11, 2023) PSEG was named one of America's Most JUST Companies and recognized for its commitment to serving its customers, workforce, communities, the environment and shareholders. JUST Capital, along with its media partner CNBC, this week released the annual JUST 100, a comprehensive evaluation of how the nation's largest corporations perform on issues including support for workers, protecting customer privacy, minimizing pollution, and more.
"At PSEG, we are committed to doing right by our customers, communities, workforce and shareholders," said PSEG Chair, President and CEO Ralph LaRossa. "2022 was a challenging year for many, but we continued our focus on customer satisfaction, creating a culture where employees can succeed no matter their background, and on critical sustainability and efficiency efforts. This recognition demonstrates what we can accomplish when we don't waver from our values. PSEG is proud to be named one of America's Most JUST Companies."
PSEG ranked 4th overall among 39 national utilities evaluated by JUST Capital. This ranking has risen steadily each year since 2018, when the company was ranked 14th among utilities. JUST ranked PSEG as the utility with the second-highest work/life balance among employees. Among all industries evaluated by JUST, PSEG ranked 76th overall, in the top 50 for communities and in the top 100 for workforce advancement.
For the annual Rankings, JUST Capital collects and analyzes corporate data to evaluate the 1,000 largest public U.S. companies across 20 Issues identified through comprehensive, ongoing public opinion research on Americans' attitudes toward responsible corporate behavior. JUST Capital has engaged more than 160,000 participants, on a fully representative basis, since 2015.
Compared to their Russell 1000 peers, companies in the JUST 100 on average:
Created 12,318 more jobs in the U.S. from 2017 to 2021.
Provide 9 more hours of career development training per employee.
Emitted 42% less metric tons of CO2 per revenue dollar.
"There has never been a more important time for businesses to step up, do right by their workers, and restore trust in capitalism and the American Dream," said JUST Capital CEO Martin Whittaker. "This year's JUST 100 leaders demonstrate that just business truly is better business."
CNBC will delve into the data, highlighting company-specific results and showcasing key stakeholder performance stories about this year's JUST 100 leaders across the network's broadcast and digital platforms at cnbc.com/just100. A comprehensive interactive ranking and benchmarking platform is available at justcapital.com/rankings.
For more details on PSEG's specific ranking, please visit https://justcapital.com/companies/public-service-enterprise-group-inc.
For more information on PSEG's climate and sustainability efforts, please visit www.pseg.com/sustainability.
# # #
About PSEG
Public Service Enterprise Group (PSEG) (NYSE: PEG) is a predominantly regulated infrastructure company focused on a clean energy future. Guided by its Powering Progress vision, PSEG aims to power a future where people use less energy, and it's cleaner, safer and delivered more reliably than ever. PSEG's commitment to ESG and sustainability is demonstrated in our net-zero 2030 climate vision and participation in the U.N. Race to Zero, as well as our inclusion on the Dow Jones Sustainability North America Index and the list of America's most JUST Companies. PSEG's businesses include Public Service Electric and Gas Co. (PSE&G), PSEG Power and PSEG Long Island. (https://corporate.pseg.com).