RESOLVE TO SAVE ENERGY AND MONEY IN THE NEW YEAR
PSE&G is committed to working safely to restore potential power outages and providing excellent service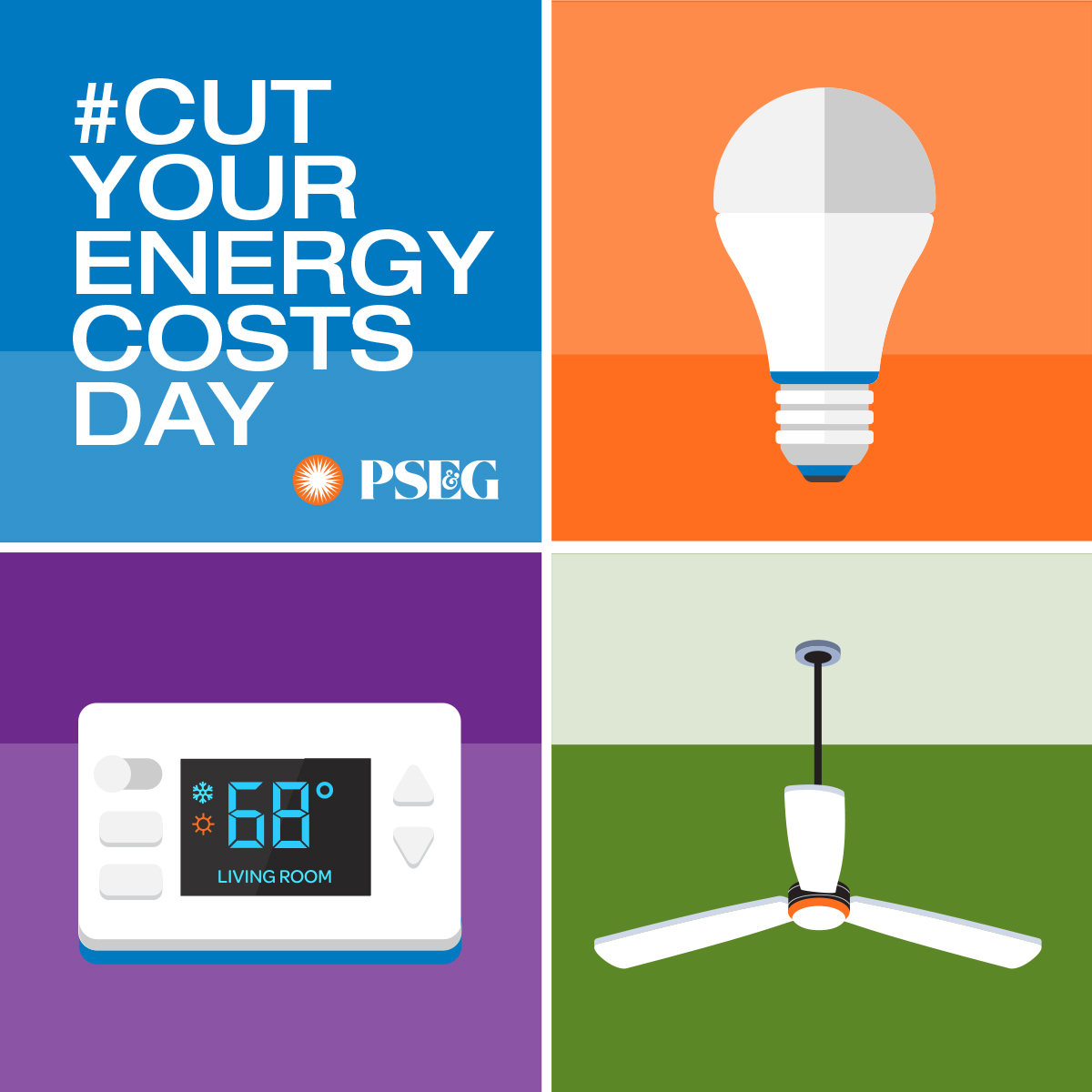 (NEWARK, N.J. – Jan. 10, 2022) — It's never too late to resolve to use less energy. Public Service Electric & Gas, New Jersey's largest utility, is committed to helping its customers use less energy, ensure the energy they do use is cleaner and deliver that energy more reliably than ever.
As part of the company's Powering Progress vision, PSE&G is committing $1 billion toward energy efficiency investments over the next three years. It's the largest-ever commitment to energy efficiency in New Jersey, and is expected to provide environmental benefits and reduce customers' bills. The program's energy-saving measures, which include rebates for energy-efficient appliances and equipment, are available to all residential and business customers.
Today is National Cut Your Energy Costs Day and PSE&G offers a wealth of information to help our customers save money and use energy more efficiently (https://nj.pseg.com/saveenergyandmoney).
Becoming more energy-efficient starts with making small changes. Here are five simple tips:
Lower your thermostat by just 1 degree.

You'll hardly notice the change and may reduce your heating bill by up to 3%. Save even more by lowering your thermostat 2 degrees during the day and 5 to 10 degrees at bedtime, if health conditions permit.

Use a smart/programmable thermostat.

Automatically manage your home's heating and cooling needs. ENERGY STAR® estimates that properly used programmable thermostats can save about $180 a year. In addition, PSE&G offers rebates on smart thermostats which helps make it even easier to save energy.

Replace inefficient incandescent light bulbs with LED bulbs.

According to the U.S. Department of Energy, lighting accounts for about 15% of the electricity used in the home, and LEDs use approximately 75% less energy and last up to 25 times longer.

Ceiling fans aren't just for the summer

. In the winter, you want the ceiling fan to spin slowly clockwise to push the air upward toward the ceiling. This will circulate warm air near the ceiling, down the walls and toward the occupants in the room.

Seal windows and door frames

. Use weather stripping or caulk to seal cracks and prevent drafts. While you're at it, install draft stoppers beneath doors. You can get them at your local hardware or home improvement store. Also be sure to remove or cover window air conditioners to reduce drafts.
National Cut Your Energy Costs Day was launched to encourage consumers to explore energy-saving opportunities.
You can find more ways to save with PSE&G'sHome Energy Analyzer. Expert advice on improving your home's energy efficiency is available through PSE&G's Quick Home Energy Check-Up and more money-saving ideas and rebate information at: https://nj.pseg.com/saveenergyandmoney/energysavingpage/winterenergytips
Visit Homeenergy.pseg.com – for more on our residential programs and Bizsave.pseg.com – for information on our commercial & industrial programs.
###
PSE&G
Public Service Electric & Gas Co. (PSE&G) is New Jersey's oldest and largest gas and electric delivery public utility, serving three-quarters of the state's population. PSE&G is the winner of the ReliabilityOne Award for superior electric system reliability in the Mid-Atlantic region. In 2020, PSE&G was named the most trusted combined gas & electric utility in the East Region, by the Cogent Syndicated Brand Trust Index. PSE&G is a subsidiary of Public Service Enterprise Group Inc. (PSEG) (NYSE:PEG), a diversified energy company. PSEG has been named to the Dow Jones Sustainability Index for North America for 14 consecutive years.