PSEG Recognized as a Forbes Best Employers for Diversity 2023 and US News' Best Companies to Work For
Accolades Underscore PSEG's Commitment to Ensuring all Employees Feel Valued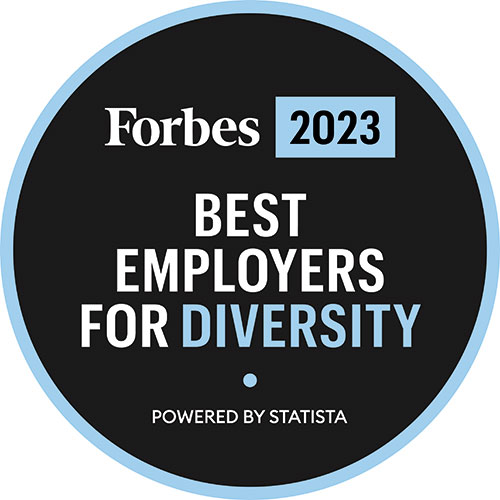 (NEWARK, N.J. – Oct. 5, 2023) – PSEG has been included on Forbes' list of the Best Employers for Diversity 2023 and U.S. News' Inaugural 2023-2024 Best Companies to Work For. Forbes' prestigious award is presented by Forbes and Statista Inc., the world-leading statistics portal and industry ranking provider. U.S. News' Best Companies to Work For provides a look at the 200 best publicly-traded companies across sectors and industries to help employees and job seekers make decisions about workplaces that may be a good fit for them.

Forbes' Best Employers for Diversity were selected based on survey responses from approximately 45,000 U.S. employees working for companies with a minimum of 1,000 employees. The evaluation was based on three different criteria:
Direct recommendations: Employees were asked to give their opinions on a series of statements regarding Age, Gender, Ethnicity, Disability, LGBTQIA+ & General Diversity in their current workplace.
Indirect Recommendations: Participants were also given the chance to evaluate other employers in their respective industries that stand out either positively or negatively with regard to diversity.
KPIs: Extensive research was carried out to evaluate how companies fared across a range of diversity-related best-practices. These included things like the presence of resource groups within the company, the publication of diversity data, and the share of women in board and executive positions.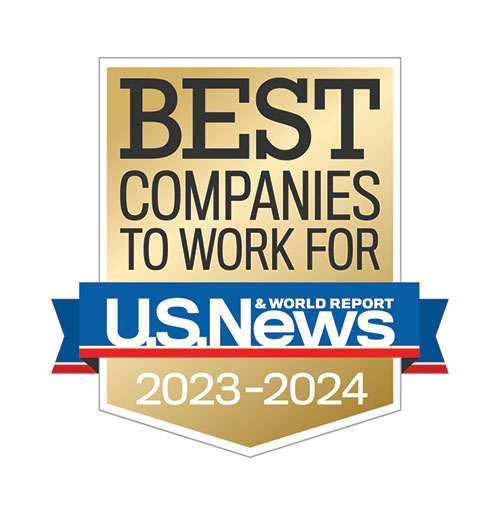 To calculate the inaugural U.S. News Best Companies to Work For list, U.S. News considered companies that were a part of the Russell 1000 index as of June 2022 and had more than 75 employee reviews at their companies. Relevant data, including employee sentiment, was gathered from partners Revelio Labs and ESG Book around what makes a workplace the "best" to work for. The six metrics compared in the list include:
Quality of pay and benefits
Work/life balance and flexibility
Job and company stability
Physical and psychological comfort
Belongingness and esteem
Career opportunities and professional development
"Our goal is to ensure that we have a diverse workforce that reflects the communities we serve. We want our employees to feel included and to have an equitable experience in the workplace." said Sheila Rostiac, chief human resources officer and chief diversity officer at PSEG. "We look to provide employees with the benefits and resources that are important to them in terms of total rewards, skill development, and work/life balance so that they are at their best delivering safe and reliable energy to our customers."

About PSEG
Public Service Enterprise Group (PSEG) (NYSE: PEG) is a predominantly regulated infrastructure company focused on a clean energy future. Guided by its Powering Progress vision, PSEG aims to power a future where people use less energy, and it's cleaner, safer and delivered more reliably than ever. PSEG's commitment to ESG and sustainability is demonstrated in our net-zero 2030 climate vision and participation in the U.N. Race to Zero, as well as our inclusion on the Dow Jones Sustainability North America Index and the list of America's most JUST Companies. PSEG's businesses include Public Service Electric and Gas Co. (PSE&G), PSEG Power and PSEG Long Island (https://corporate.pseg.com).