Vice President - Gas Operations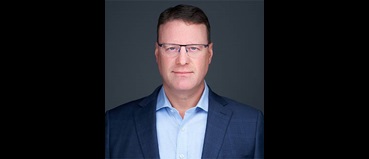 Brian J. Clark was elected vice president - Gas Operations, Public Service Electric and Gas Co., effective March 2022. He is responsible for gas distribution, field construction and appliance service.
Prior to his current position, he was senior vice president - Fossil Operations, PSEG Power. In this role, Mr. Clark was responsible for leading the fossil generating fleet in New Jersey, New York, Connecticut, Maryland and Hawaii. He also was responsible for oversight of PSEG Power's ownership interest in the Yards Creek (New Jersey) facility.
Appointed vice president - Fossil Construction in mid-2018, he was responsible for oversight of multiple organizations, including Construction, Engineering and SERVCO, consisting of two groups, Laboratory & Testing Services and Maintenance & Repair Services.
Previously, Mr. Clark was vice president - Procurement. As head of Procurement, he was responsible for development and execution of the companywide procurement strategy, leading a team that secured PSEG's nearly $5 billion annual spend.
Prior to becoming an officer with PSEG, Mr. Clark spent 17 years with PSEG in positions of increasing responsibility. Previous positions at PSEG Fossil include senior director - SERVCO and Fossil support services, plant manager of the Bergen and Sewaren generating stations, and manager of Maplewood Testing Services. Mr. Clark began his career at PSEG Nuclear having worked in the following positions: commercial director of Nuclear Development; director of Business Support and Nuclear Finance; and manager, Materials and Logistics.
Mr. Clark received an MBA with a concentration in finance from the University of Delaware and a bachelor's degree in business administration from the University of South Carolina-Aiken.