Vice President - Renewables and Energy Solutions, PSE&G
Karen Reif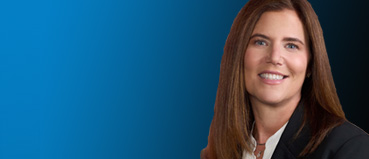 Karen Reif has been vice president of Renewables & Energy Solutions since July 2018 at Public Service Electric and Gas Co. where she oversees key components of PSE&G's Clean Energy Future program, including a $1 billion investment to help customers reduce their energy usage.

Ms. Reif is responsible for the operations and strategic growth of PSE&G's energy efficiency, electric vehicle and solar energy programs. She also oversees PSE&G's initiatives in energy storage.

Previously, Ms. Reif served as senior director of continuous improvement for PSEG's Services Organization, a function she established that develops sustainable, repeatable and quantifiable business improvements based on industry best practices. She also has worked in the Information Technology Department supporting finance, strategy, business relationship, application implementation, quality assurance, process management, and program management. Prior to PSEG, Ms. Reif was a consultant with Scott, Madden & Associates.

Ms. Reif holds a bachelor's in economics and international studies from Emory University and an M.B.A. (M.S.I.A.) from Carnegie Mellon University. She has also earned the following certifications: Project Management Professional, Lean Six Sigma, and Information Technology Infrastructure Library (ITIL) Foundation.