PSEG Elects Kenneth Y. Tanji to Board of Directors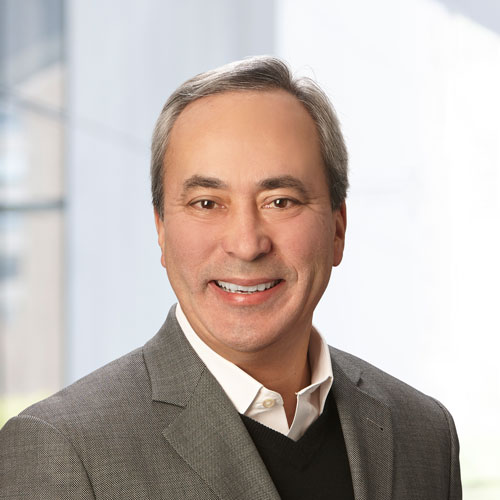 (NEWARK, N.J. – Sept. 21 2023) – Public Service Enterprise Group Incorporated (PSEG) today announced that Kenneth Y. Tanji has been elected to its Board of Directors, effective September 20, 2023. He also will serve on the audit and finance committees.
Tanji has served as executive vice president and chief financial officer of Prudential Financial, Inc. since December 2018, overseeing global financial management matters including financial reporting, investor relations, treasury, tax, corporate development, and actuarial. He joined Prudential in 1988 and has held various leadership positions including senior vice president and treasurer, chief financial officer of Prudential's International businesses, and senior financial officer of Prudential Annuities.
"Ken's track record of strategic guidance, deep financial knowledge and management as well as inclusive leadership will be a tremendous asset to our board," PSEG Chair, President and CEO Ralph LaRossa said. "Additionally, Ken is a long-term resident of New Jersey. We believe his perspective and experience within our service territory will be invaluable as we continue to position PSEG as an industry leader dedicated to helping customers use less energy, and it's cleaner, safer and delivered more reliably than ever."
Tanji serves as trustee and treasurer for the New Jersey Institute for Social Justice. He holds a bachelor's degree in economics from Yale University and an MBA in finance from the University of Minnesota.
###
About PSEG
Public Service Enterprise Group (PSEG) (NYSE: PEG) is a predominantly regulated infrastructure company focused on a clean energy future. Guided by its Powering Progress vision, PSEG aims to power a future where people use less energy, and it's cleaner, safer and delivered more reliably than ever. PSEG's commitment to ESG and sustainability is demonstrated in our net-zero 2030 climate vision and participation in the U.N. Race to Zero, as well as our inclusion on the Dow Jones Sustainability North America Index and the list of America's most JUST Companies. PSEG's businesses include Public Service Electric and Gas Co. (PSE&G), PSEG Power and PSEG Long Island (https://corporate.pseg.com).
From time to time, PSEG and PSE&G release important information via postings on their corporate Investor Relations website at https://investor.pseg.com. Investors and other interested parties are encouraged to visit the Investor Relations website to review new postings. You can sign up for automatic email alerts regarding new postings at the bottom of the webpage at https://investor.pseg.com or by navigating to the Email Alerts webpage here. The information on https://investor.pseg.com and https://investor.pseg.com/resources/email-alerts/default.aspx is not incorporated herein and is not part of this press release or the Form 8-K to which it is an exhibit.