PSE&G Receives 2018 Outstanding Customer Reliability Experience Award
Also named most reliable Mid-Atlantic utility for 17th straight year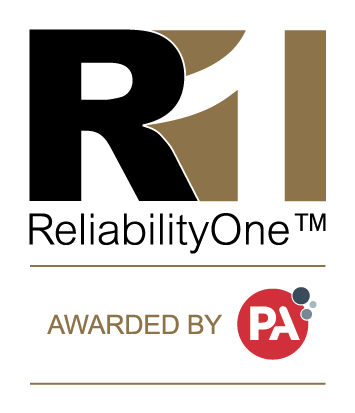 (PHOENIX – Nov. 29, 2018) Public Service Electric and Gas, New Jersey's largest utility, last night was recognized by PA Consulting as the recipient of the 2018 Outstanding Customer Reliability Experience Award. PSE&G also received the ReliabilityOne™ Award for Outstanding Reliability Performance in the Mid-Atlantic Region for the 17th consecutive year.
This award is presented to a ReliabilityOne™ recipient who has the best overall customer experience as it relates to outage reporting and restoration communications, and has taken steps to engage with their customers by providing real-time access to information across various channels. By embracing these communications channels during both blue-sky and major events, they have seized the opportunity to deliver a positive shift in their ability to engage with their customers directly.
"We take very seriously our obligation to provide our customers with reliable gas and electric service. Customer service is one of our core commitments, and we're extremely pleased to receive this national recognition for efforts to respond quickly to service disruptions, and for how we engage with our customers before, during and after outages," said Kim Hanemann, PSE&G's senior vice president – electric transmission and distribution. "We understand how important it is to keep people informed and reassured that their lights will be back on as soon as possible."
Specifically, PSE&G was noted for its proactive calls to customers, newly redesigned and responsive website, outage center that provides up-to-date outage information and text alerts; and, for keeping customers informed through compelling storytelling and round-the-clock staffing of its media line. This is the first time PSE&G has won the Outstanding Customer Reliability Experience Award.
All large utilities operating electric delivery networks in North America are eligible for consideration for the ReliabilityOne™ Award. There are a total of six regional awards including Northeast, Mid-Atlantic, Midwest, Plains, West and Southeast. The selection of provisional recipients is based primarily on system reliability statistics that measure the frequency and duration of customer outages.
After provisional recipients are selected, each company undergoes an on-site certification process that provides an independent review and confirmation of the policies, processes and systems used to collect, analyze and report a company's reliability results.
"For the past 18 years, the ReliabilityOne™ Awards have showcased outstanding electric utility providers and best in class customer service and restoration efforts," said Gregg Edeson, PA Consulting's ReliabilityOne™ Program Director. "We are pleased to name PSE&G as an industry leader for their work keeping the lights on in the face of 'new normal' storms and weather events."
Public Service Electric and Gas Company (PSE&G) is New Jersey's oldest and largest regulated gas and electric delivery utility, serving nearly three-quarters of the state's population. PSE&G is a subsidiary of Public Service Enterprise Group Incorporated (PSEG) (NYSE:PEG), a diversified energy company.
# # #
Public Service Enterprise Group (NYSE: PEG) is a publicly traded diversified energy company with annual revenues of $9.1 billion and approximately 13,000 employees. Headquartered in Newark, N.J., PSEG's principal operating subsidiaries are: Public Service Electric and Gas Company (PSE&G), PSEG Power and PSEG Long Island. PSEG is a Fortune 500 company included in the S&P 500 Index and has been named to the Dow Jones Sustainability Index for North America for 11 consecutive years. (www.pseg.com).
About PA Consulting
An innovation and transformation consultancy, we believe in the power of ingenuity to build a positive human future in a technology-driven world. As strategies, technologies and innovation collide, we turn complexity into opportunity. Our diverse teams of experts combine innovative thinking and breakthrough technologies to progress further, faster. Our clients adapt and transform, and together we achieve enduring results. We are over 2,600 specialists in consumer, defense and security, energy and utilities, financial services, government, healthcare, life sciences, manufacturing, and transport, travel and logistics. And we operate globally from offices across the Americas, Europe, the Nordics and the Gulf. PA. Bringing Ingenuity to Life. For more information about PA Consulting, visit www.paconsulting.com.
PA's ReliabilityOne™ awards are presented to electric utilities providing their customers with the highest levels of reliability in the industry. PA's ReliabilityOne™ study is based on standard industry reliability statistics that measure the frequency and duration of electric power outages and has been analyzing electric utility performance since 1987. For more information about PA Consulting, visit www.paconsulting.com/energy.