PSE&G Adds Google Assistant Voice Technology to Customer Service Tools
PSE&G Continues to use Technology to Enhance the Customer Experience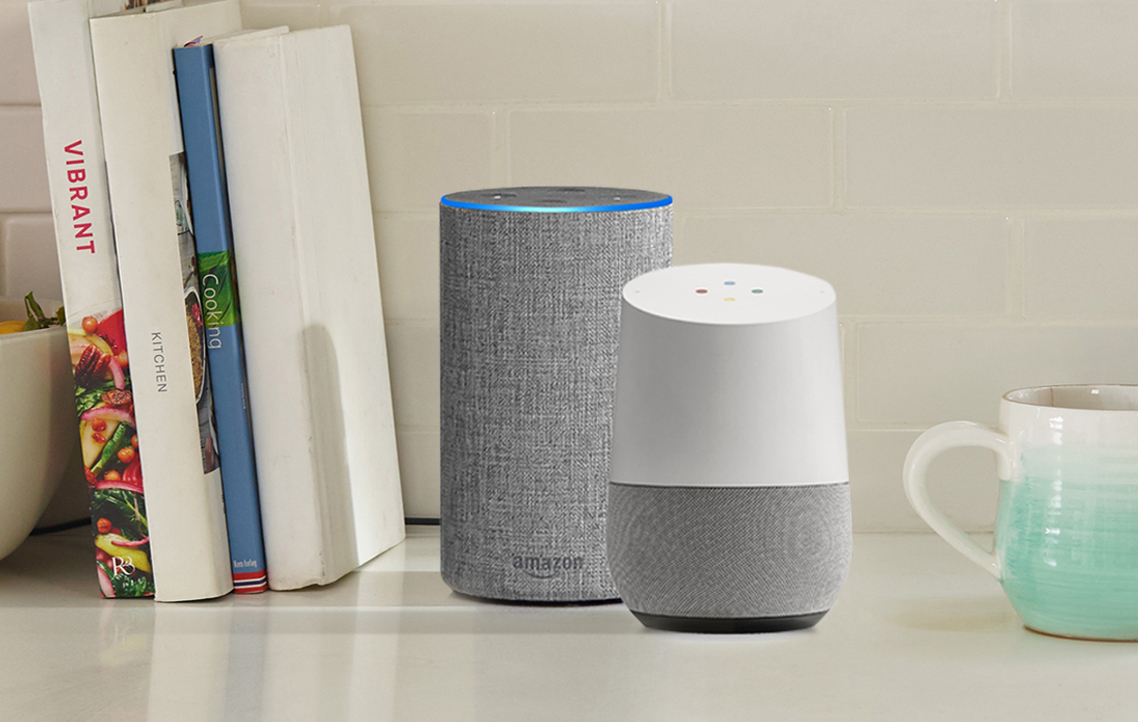 (Newark, N.J. — Nov. 19, 2020) PSE&G, the state's largest utility, announces today in addition to Amazon Alexa, PSE&G has created a custom action that works through Google Assistant (voice-activated technology) to its expanding list of convenient customer service tools. Thanks to Google Assistant, customers can make payments, ask billing questions, report outages, get safety and savings tips and more – all just by using their own voice. It's as easy as saying 'talk to PSE&G' on an Android device. Or, if you use another type of device, you can easily download the Google Assistant app and say 'talk to PSE&G.'

Once customers link their PSE&G My Account to Google Assistant, they are ready to start managing their account using Google Assistant's voice technology with the PSE&G action.

"The world in which we live is driven by technology. Today, customers expect companies to do everything they can to make it easier and more convenient to do business," said Fred Daum, PSE&G's executive director, Customer Operations. "Having information available with a simple voice command, and other technology, is a way of life for an increasing number of our customers. They expect us to keep pace, anticipate their needs and provide innovative solutions."

The following PSE&G features are available through the Google Assistant PSE&G action:
Get current balance
Ask billing questions
Get a meter reading and usage information (gas and electric)
Make a payment
Get safety and savings tips
Report & track a power outage
Set up bill reminders
Schedule appliance service appointments
Find out "what's new?"
PSE&G plans to add other features, including the ability to enroll in automatic payment withdrawals and schedule future payments.

The Google Assistant PSE&G action is just one way that PSE&G is using technology to make it easier for customers to interact and do business with us. Here are some others:
A new mobile app for Android and Apple devices and a web chat feature gives customers the ability to chat live with a customer service representative for assistance to perform a variety of tasks such as reporting an outage, paying a bill, signing up for MyAlerts and scheduling service appointments … right from their mobile device.
Enhanced Interactive Voice Response (IVR) system - The improved phone system easily understands a customer's reason for calling and transfers the customer quickly to the proper self-service category or live agent.
Text and email notifications - Customers can sign-up for MyAlerts, a free service, that allows customers to receive via text or email outage information, account balance, payment information and more.
Outage map – Customers can visit PSE&G's online outage map on pseg.com to get outage information by county or municipality, as well as estimated time of restoration.

For more information about PSE&G's voice assistant portfolio, visit: nj.pseg.com/voiceassistant


Amazon, Alexa and all related logos are trademarks of Amazon.com, Inc. or its affiliates. The PSE&G action for the Google Assistant is not created by, affiliated with, or supported by Google Inc. Google Assistant is a trademark of Google Inc.
###
PSE&G
Public Service Electric & Gas Co. (PSE&G) is New Jersey's oldest and largest gas and electric delivery public utility, serving three-quarters of the state's population. PSE&G is the winner of the ReliabilityOne Award for superior electric system reliability in the Mid-Atlantic region. In 2020, PSE&G was named the most trusted combined gas & electric utility in the East Region, by the Cogent Syndicated Brand Trust Index. PSE&G is a subsidiary of Public Service Enterprise Group Inc. (PSEG) (NYSE:PEG), a diversified energy company. PSEG has been named to the Dow Jones Sustainability Index for North America for 13 consecutive years (www.pseg.com).