Joseph A. Forline
Vice President, Gas Operations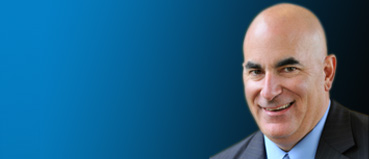 Joseph A. Forline was named vice president - gas operations, Public Service Electric and Gas Company in December 2015. He is responsible for gas distribution, field construction, and appliance service. This includes the PSE&G Gas System Replacement Programs as well as the PSE&G WorryFree Service Business.
Prior to his current role, Mr. Forline was vice president – customer solutions, with responsibility for energy services, including solar energy, energy efficiency, renewable energy programs and appliance service. In December 2006, he was elected as vice president - customer operations, and served as the company's overall lead for Customer Service and Meter to Cash operations.
Mr. Forline has worked for PSE&G for 30 years and has a broad background in electric and gas operations, customer operations, and beyond the meter services. His areas of expertise include customer satisfaction, business process improvement and best practice implementation. He has held leadership positions with the American Gas Association (AGA), Edison Electric Institute (EEI), Customer Service Week, and the Solar Electric Power Association (SEPA).
Mr. Forline is a long-time volunteer in New Jersey serving on Boards for the March of Dimes, the United Way, and Cooper Hospital in Camden. He also supports economic development with leadership roles at the South Jersey Chamber of Commerce, the Coopers Ferry Development Corporation, and the Rutgers-Camden School of Business.
Mr. Forline has a Bachelor of Science degree in engineering and an MBA from Rutgers University. He is also a graduate of the University of Michigan Executive Development Program. He earned his Certified Energy Manager (CEM) credential from the American Association of Energy Engineers in 2010. He earned his Project Management Professional (PMP) certification from the Project Management Institute in 2016.